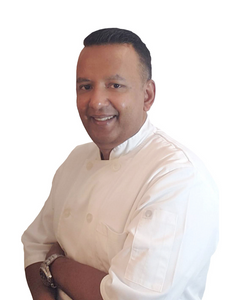 The Creative mastermind behind Chefwar's Kitchen
Chef & Founder of Chefwar's Kitchen
Meet Chef Eshwar, a budding food entrepreneur and local food artisan who has a growing home-based business.
Chef Eshwar is the grandson of the indentured labourers brought to Guyana from India. At the young age of eleven, he migrated with his parents and six of his eight siblings to Canada. The sole bread-winner was his mother, who was a food vendor and an entrepreneur. At a very young age, Eshwar and his siblings worked alongside his mom to establish a growing business that would become their survival source.
Assuming the tasks at home, which included preparing the meals, ignited a passion for cooking. By the time he graduated from high school, it was apparent that food was part of his DNA. However, the lacking food culture during this era led him to pursue a career in Business Accounting.
In the following years, he executed events such as weddings, banquets, luncheons, and special events. He returned to school at the age of thirty-seven, to pursue his passion and love for food. He obtained a Culinary Arts-Chef Training Certificate from the prestigious George Brown College.
His class assignment led him to develop his future business model, which is now coming into fruition. During a busy dinner rush, he worked with such tenacity that he was nicknamed "Chefwar." However, the name signifies a sophisticated flavour profile, crafted out of his inherent culture's authentic traditions. Further enhanced by masterfully incorporating the culinary techniques he acquired and his love for international cuisines. Beyond catering, Chefwar's Kitchen produces a growing line of hot sauces, condiments, and spice blends.

Food Warriors, you can now enjoy his craftsmanship in the comfort of your home!
Learn more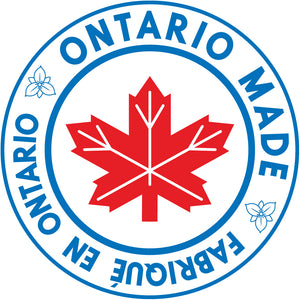 CHEFWAR'S KITCHEN HAS BEEN CERTIFIED AS "ONTARIO MADE"
"Polling suggests that nearly 75% of Ontarians are looking to buy locally manufactured goods over imported ones. That may not always be possible, but where it is possible, we need to provide consumers with that information."
Our featured signature Hot Sauces
---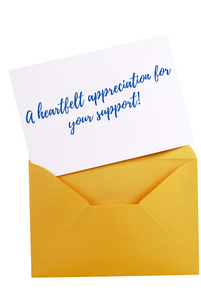 Customer reviews
You must try his hot sauces!! The mango hot sauce is the best I've tasted. I need to buy extra bottles just because I'm stuck between wanting to share with everyone how amazing his sauce is, and wanting to keep it all to myself 😂 delicious!!!!!
Joan Tam
Your hot sauce is fabulous Eshwar. Bought it mainly for my youngest son who is a hot sauce fanatic, but changed my mind and only gave him one of the 3 bottles that I bought. Will be back for more!
I've never had oxtail before, but you did such a fantastic job of preparing it, that it was superbly delicious and falling off the bone. The rice with beans was also a nice combination. My daughter and I thoroughly enjoyed it and there is some left for my son to try.
Frances Tunzi
Facebook Reviews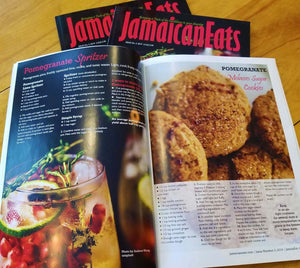 Honorable Mention
Chef Eshwar was honorably mentioned in the Jamaican Eats magazine for making great meals using exceptional international culinary techniques. 
Read Now
Chefwar's Kitchen
Cosburn Avenue, Toronto, Ontario,Canada, M4K 2G5 
Toronto, Canada
+1 (416) 427 7753