---
Chef Eshwar was honorably mentioned in the Jamaican Eats magazine for making great meals using exceptional international culinary techniques!
---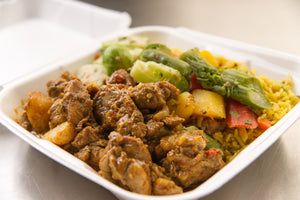 ---
You asked us if we offer luncheon/lunch box meals and we do! This is a sample of one of our menu which continues to satisfy all our food warrior's
---
---
Today, we would like to report a few more reviews from our customers!